FINDING YOUR PERFECT FIT.
WE'VE CAREFULLY SELECTED A HUGE SELECTION OF SADDLES IN ALL SHAPES AND SIZES. THE GOAL OF THE SADDLE WALL IS TO SIMPLY OFFER EVERYONE A CHANCE TO BE COMFORTABLE WHILST CYCLING.  
What's it all about?
Bicycle saddles vary hugely in shape, construction, material, and width. What determines the saddle you need is dependent on your morphology, pelvic structure and cycling posture. Both are hugely complicated areas and the idea that you can be "measured" for a saddle is an incredible job by marketing departments to sell products. We combine expert knowledge, professional tooling and most importantly, your feedback to help you find your perfect saddle.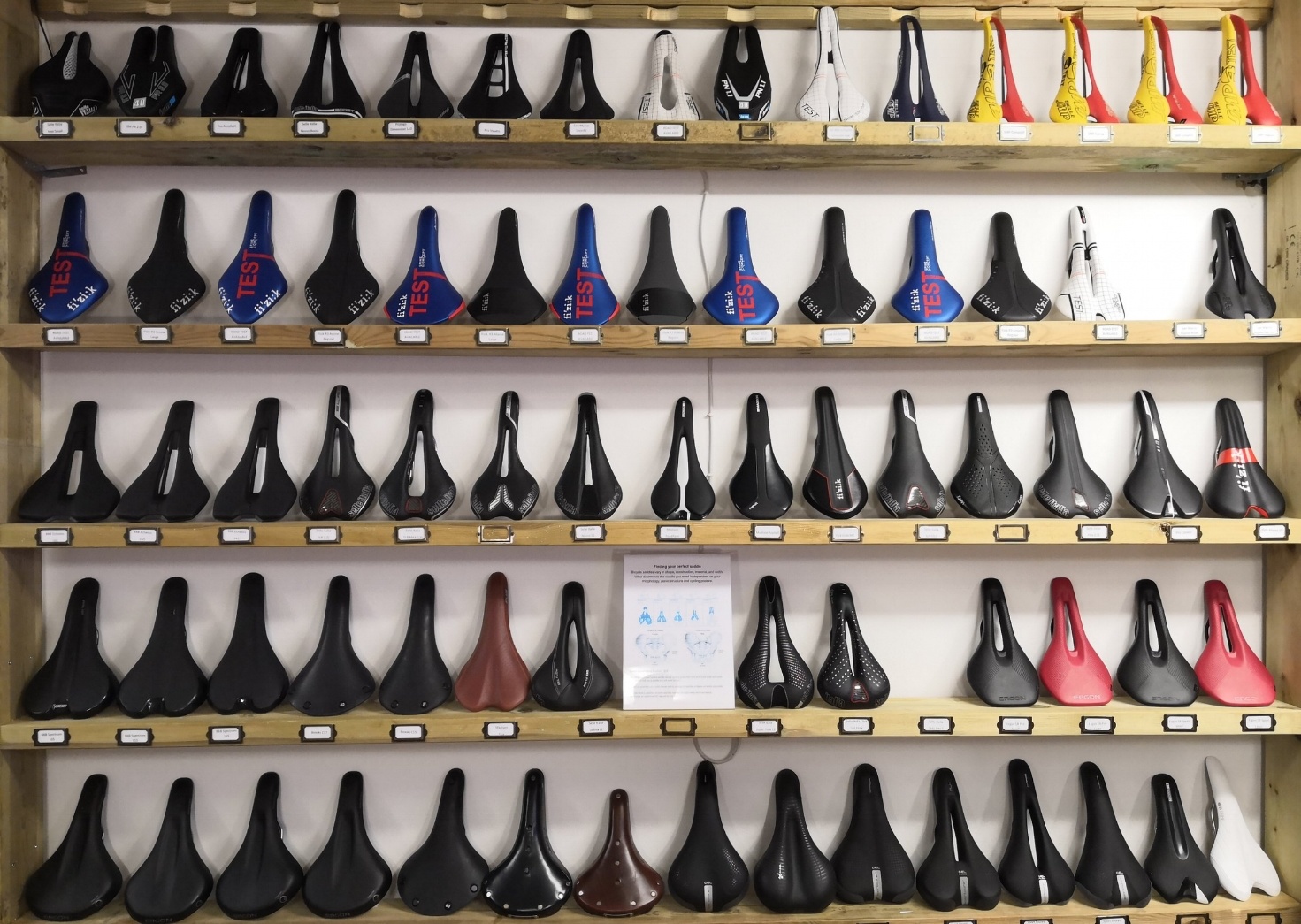 Which saddles do we have?
We have around 100 saddles on our wall. We have models from Brooks, Fizik, Ergon, Selle SMP, San Marco, Selle Italia, Selle Royal, Madison, PRO, gebiomized and BBB.  We everything from handmade leather touring saddles to high-performance triathlon saddles and everything in between.
The next steps
We find it's incredibly important that you are fitted correctly to your bike. Therefore before assessing your saddle comfort, first you should make sure your position is in check. Any cause for compensatory responses due to poor position typically end up at the pelvis. This maybe an asymmetry , a weight distribution issue , excessive extension or excessive flexion issues.