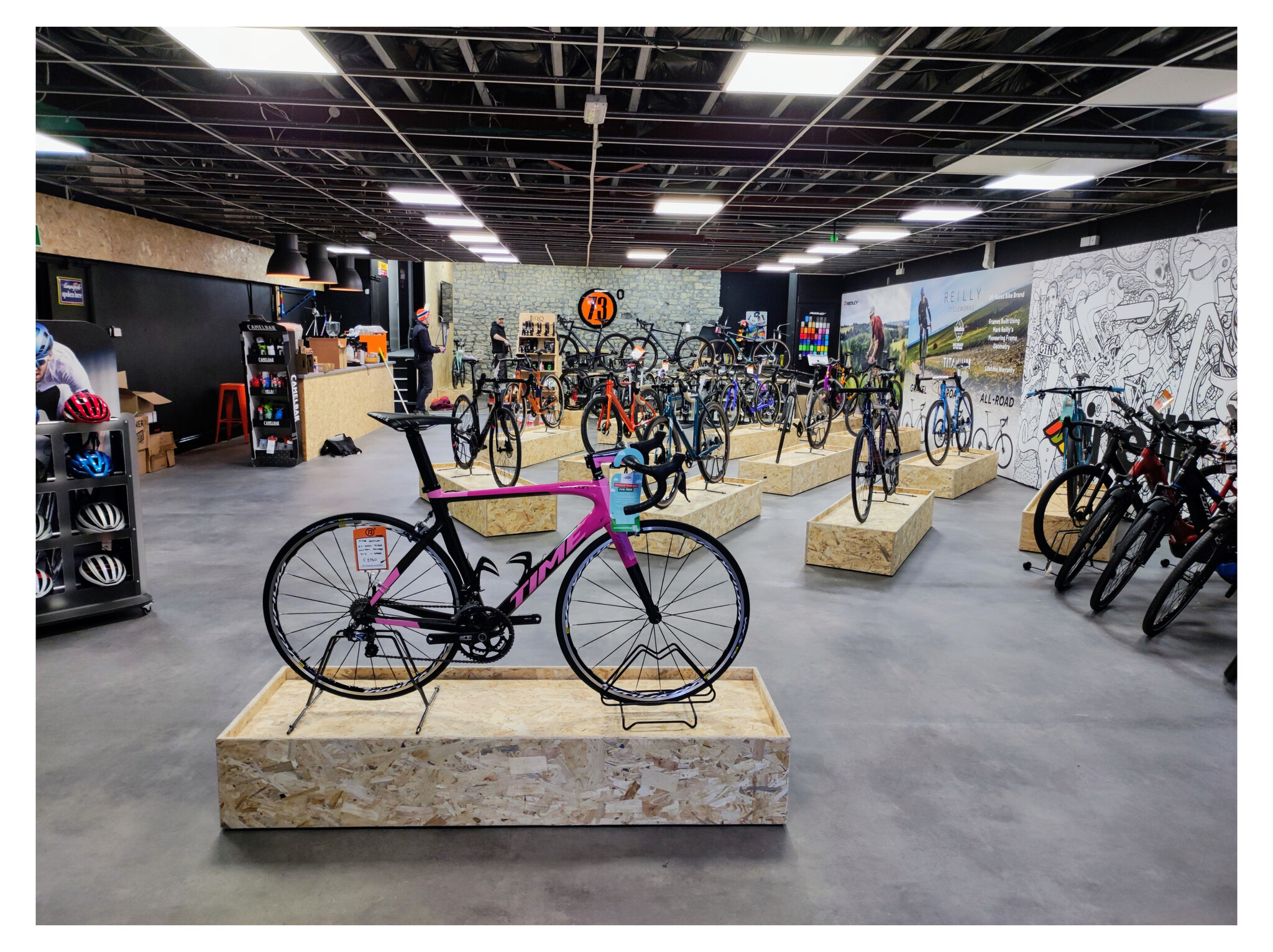 Come along to our 'launch party' on Saturday May 20th. 
We will have representatives from all our bike brands ( Ridley bikes, Reilly Cycleworks, Orro bikes, Orbea, Time bicycles, Felt Bicycles as well as Kask Helmets, FFWD wheels, Assos clothing, Pirelli tyres, Nimbl shoes and many more. 
On the day deals - brand supported discounts on ALL in stock items
Bargain table - table of items that will be marked down by 80% - old stock we need rid of!
Ridley will be unveiling their brand new road bike - never seen in the UK before
Orro will be launching their brand new bike, and bringing the new Venturi S
Kask will be unveiling their new top tier helmet
FFWD carbon wheel deals 
We will have goody bags for the first 50 customers through the door.
PDQ Cycle coaching will be doing a 'fun' watt bike challenge - lets see who has the most power!!!
Watch the Giro stage live on the big screen.
Left handed giant brewery will be here keeping everyone hydrated
Triple Co coffee roasters will be showing you how to make the perfect flat white - make your own!
Watch a Cinelli Pressure fully integrated aero road bike from start to finish - watch and ask questions
Guess the weight of the fully built bike - winner will get a pair of Lake shoes of their choice!!
Demo bikes from Reilly titanium ( AM only ) / Orro bikes
Deals on DMT shoes, half price Bont shoes, 75% off all remaining Northwave shoes.
10am onwards....