British bike company Orro released the Evo last year with the aim of offering a more affordable version of their top-tier carbon Venturi STC aero road bike. Promising the same look, feel & performance out of the same carbon mould. The Evo frame is composed of more affordable fibres, three different types of UD carbon vs. the UK-made "spread tow carbon" that gives the STC its name.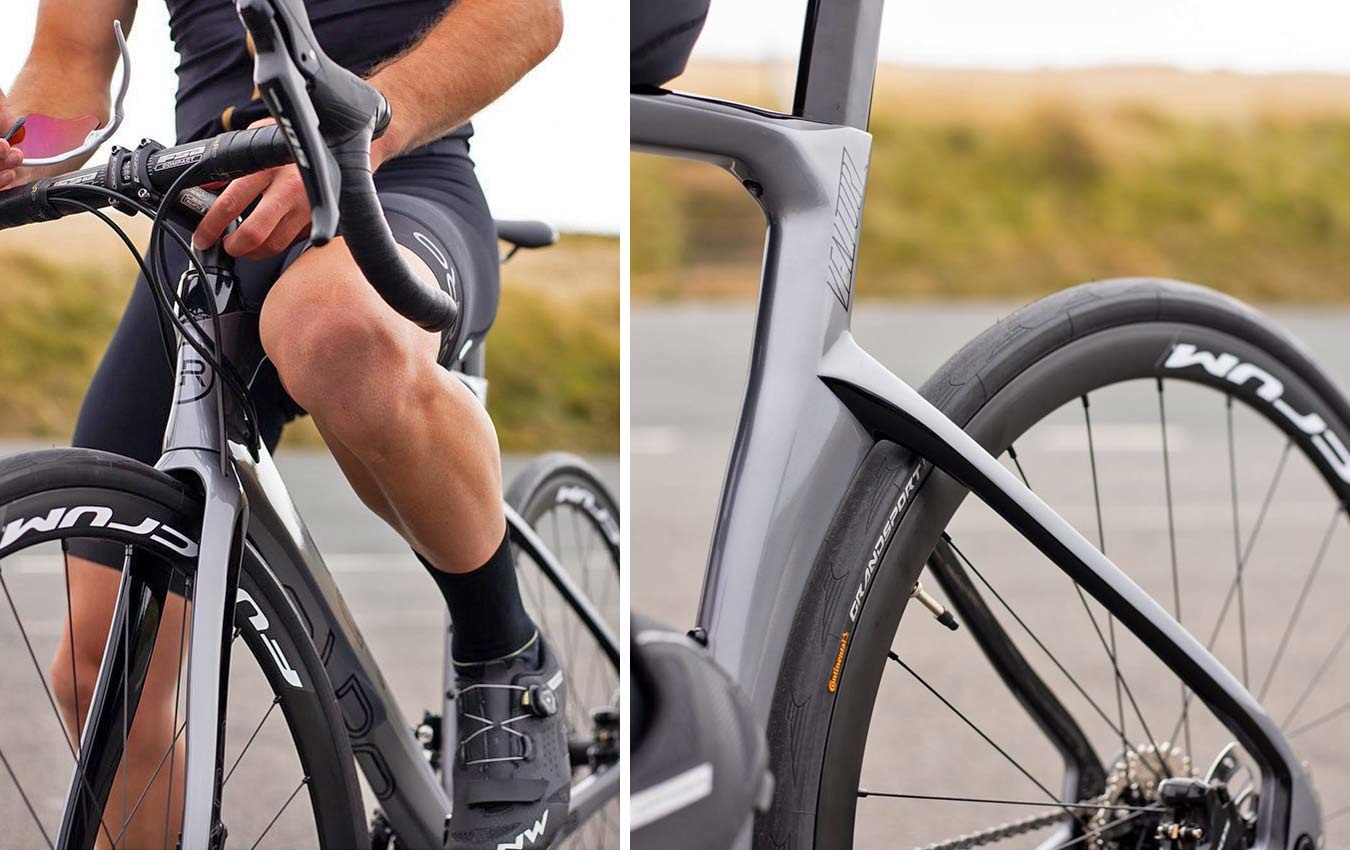 The Evo also shares the same aero road focus as the original STC frameset, with aero details like the shaped fork to downtube transition, hourglass headtube, rear wheel cutout, dropped seatstays, hidden seatpost clamp & the same proprietary aero seatpost as the original. The classic road design keeps to a max of 28mm tires with flat mount disc brakes & 12mm thru-axles with removable Switch levers.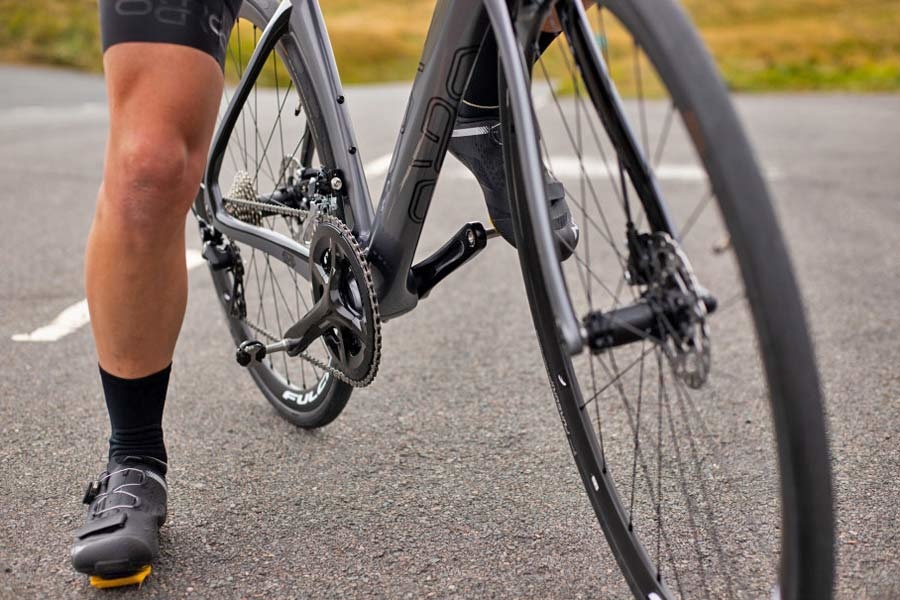 Orro design their own frames and create their own unique moulds, so this is no off-the-shelf frameset. It's quite an investment, especially for such a small brand, but the benefits certainly show in the overall ride experience you get from the Venturi Evo. The quality is second to none too, with smooth finishing to the carbon fibre around the headset and seatpost when inspecting inside the frame. It's all topped off with a first class paint-job, with both the black and silver colours getting a metallic finish that looks awesome in the sunshine.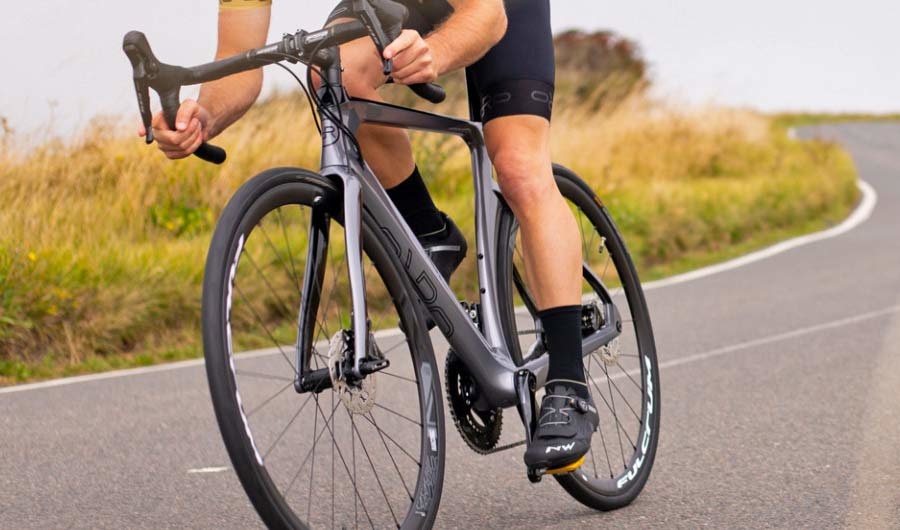 Delivering the aerodynamics, awesome handling and stiffness of the top-level STC, this Venturi Evo 105 model gives a more affordable route into Orro ownership. It's certainly a lot of bike for the money. Interested? give us a quick call on 01179866885 to book a test ride or read more here.